Downloads: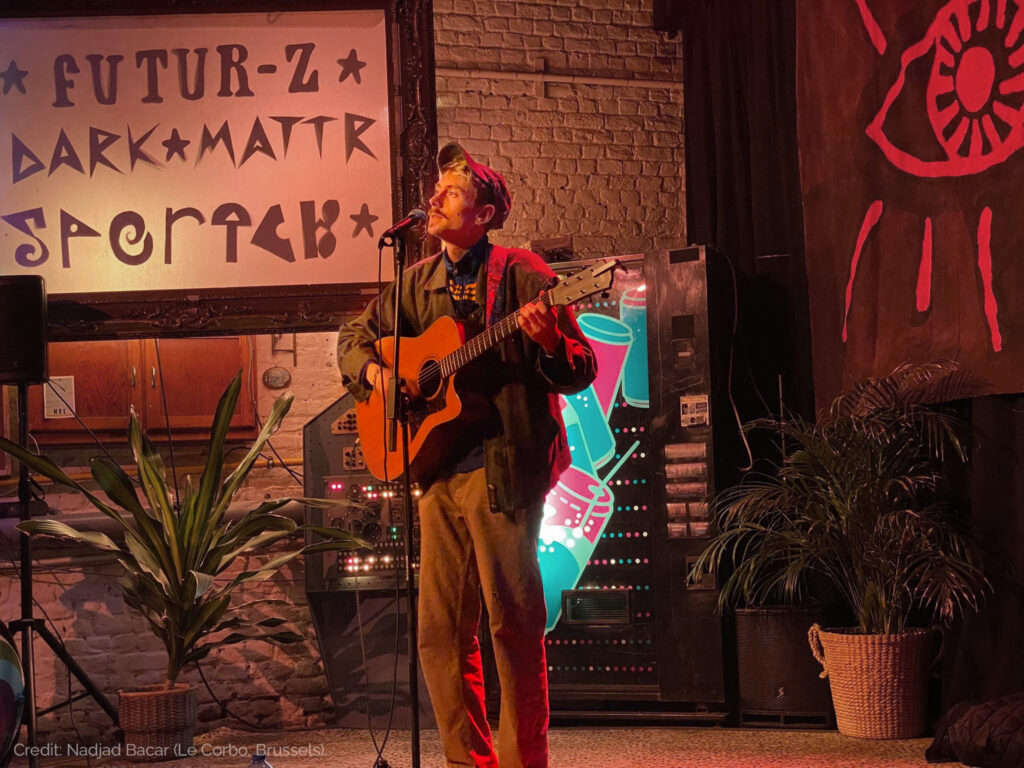 ---
Bio
FR
DARK MATTR, personnage rayonnant et solitaire, passe sa vie à explorer ses émotions. Développées en concepts et couplets, elles nourrissent ses compositions tout en décrivant son rapport déboussolé à la vie urbaine. Une vision de la vie parfois sombre mais qui façonne une musique douce et résiliente. Afin de compléter l'apaisante formule guitare-voix, il s'associe occasionnellement au batteur Bob Le Voyageur pour un duo fusionnel qui, dans son énergie surprenante, ne vous empêchera pas de vous plonger au plus profond de vous-mêmes.
EN
DARK MATTR, radiant and lonely character, spends his life exploring his emotions. Developed in concepts and verses, they nourish his compositions while describing his disoriented relationship to urban life. A vision of life occasionally dark but shaping a soft music that inspires resilience. To complete the soothing effects of the vocal-guitar solo, he occasionally teams up with Bob Le Voyageur in a symbiotic duo which, through its surprising energy, won't keep you from diving into yourselves.
---
---
Une ballade à l'abri de la pluie.
C'est face à la solitude que la folk tourmentée de DARK MATTR est née. Habituellement seul sur scène, Mathieu, un jeune poète observateur et nostalgique, se maintient à la surface, navigue en eaux agitées. Pour lui, l'écriture s'est présentée comme un phare, la guitare comme une bouée de sauvetage.
Construisant sa propre thérapie à travers la musique, Mathieu réalise rapidement que de nombreuses personnes partagent le même spleen moderne que lui. La routine rythmée par un travail aliénant et des addictions au café, aux technologies numériques ou à d'autres moyens d'évasion sont des situations communes dans notre société.
Son envie est de se rassembler et de faire une critique de tout cela, en parlant le langage des émotions.
La voix est intime, apaisante et raconte ses histoires sous forme de confidences. L'accompagnement folk s'appuie sur un jeu hypnotique et régulier, troquant ainsi les paysages ruraux habituels pour une ambiance urbaine. DARK MATTR, une promenade en nos fort intérieurs, à l'abri de la pluie.
Writer's statement
A walk sheltered from the rain.
DARK MATTR's tormented folk was born facing loneliness. Habitually alone on stage, Mathieu, a young observant and nostalgic songwriter, keep himself floating. Writing appeared to him like a lighthouse and guitar playing like a lifejacket in these troubled waters.
Shaping his own therapy through music, Mathieu realizes quickly how a lot of people share the same melancholy as him. The routine paced by alienating jobs, addiction to coffee, technologies and everything involved in escaping, are common situations in our society.
His will is to gather and think about all that, using the language of emotions.
The voice is intimate, soothing and tell stories in the form of confidences. The folk arrangements lean on hypnotic and steady guitar playing, swapping the regular countryside landscapes for a more urban ambiance. DARK MATTR, a walk in your innermost being, sheltered from the rain.
Credit: Jérôme Dejean
---
PAST SHOWS:
2019:
– Le Canard Sauvage – Brussels BE.
– Knust Festival – Brussels BE.
– KAFC – Liège BE.
2021:
– Nakhati – Brussels BE.
– Live aux Blés – Brussels BE.
2022:
– La Porte Noire – Brussels BE.
– B.A.M.P. – Brussels BE.
– Illegaal Festival #3, Brussels BE.
– A.B.Ÿ. – Brussels BE.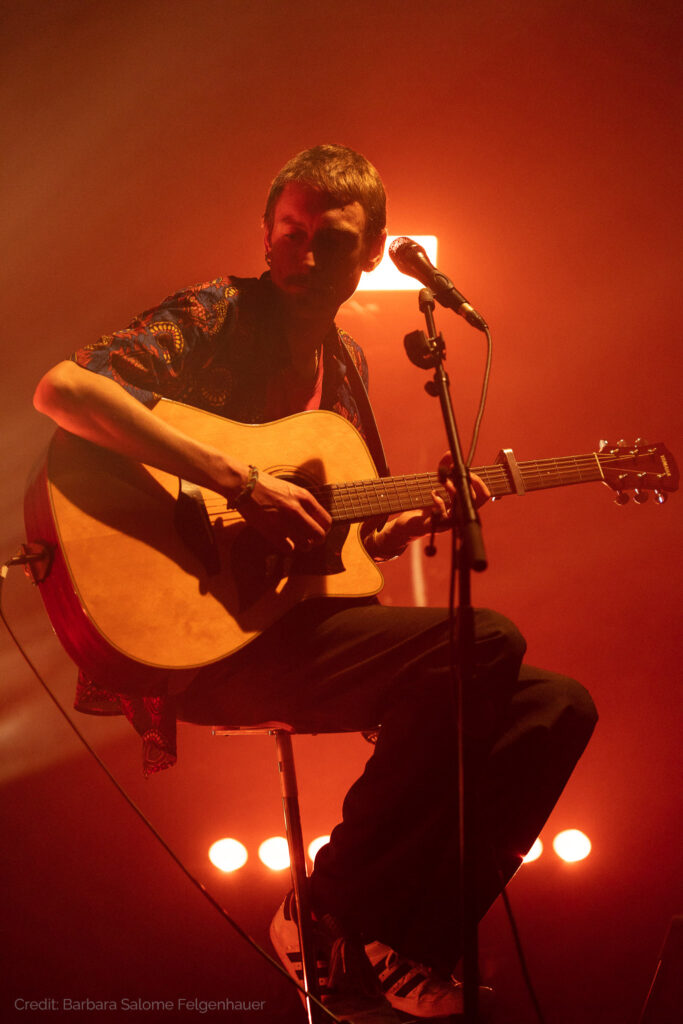 – VIBE Festival – Brussels BE.
– Louvain-La-Plage – Brussels BE.
– Rentrée en Musique – Charleroi, BE.
– Fêtes de Wallonie – Namur BE.
– Le Bizon – Brussels BE.
– Tour de Samme, Ittre BE.
– Le Corbo – Brussels BE.
2023:
– Le Jardin de ma Soeur, Brussels BE.
– Cocq'Arts Festival, Brussels BE.
– Rentrée en Musique #2 – Charleroi BE.
Downloads: